2024 Boulder Running Clinics
January 12-14, 2024
Boulder, Colorado
Speakers
Shannon Thompson - NAU's Mental Performance Coach
Justin Leonard - Girl's and Boy's Coach, Southlake Carroll High School (TX) 
Marie Davis Markham - Wildwoodrunning.org co-founder
Robyn McGillis - Wildwoodrunning.org co-founder 
John O'Malley - Boy's Coach, Sandburg High School (IL)
The clinic is on pace to sell out.
Please don't wait to purchase your ticket.
The clinic is hosted in the
 

Embassy Suites Hotel, the newest hotel in Boulder.
You can book a room at the adjacent hotel - just across the courtyard from the ballroom - the Hilton Garden Inn for just $129 a night.
Shannon Thompson
MAPP, NCCP
Shannon is a sports psychologist who works with the men's and women's cross country and track teams at Northern Arizona University (NAU). She also works with professional runners in Flagstaff, Arizona.
She works with high school athletes as part of the staff at HYPO2, a sport management organization centered around a world-renowned altitude training program and a collaboration of best-in-class high performance sport professionals.
Justin Leonard
Girl's and Boy's Coach - Southlake Carroll High School, TX
Coach Leonard has been the boy's and girl's Head Cross Country Coach at Southlake Carroll since 2008. During that same period, he has been the assistant track coach in charge of boy's and girl's distance runners.
Since taking the program over in 2008, Coach Leonard has led the Dragons to twelve 5A/6A state cross country championships (15 state championships- including 3 as an assistant).
Coach Leonard's boys teams have won eight state cross country championships and his girls teams have won four state cross country championships. The Dragons won the Nike National Cross Country award for the number one program in the nation for their 2011 and 2012 seasons.
During Leonard's tenure, the Dragons have qualified for 28 trips to the Nike Cross Nationals with a boys' runner-up finish in 2011 and a girls' runner-up finish in 2012.
Coach Leonard's program has produced a sub-four-minute miler, 48 individual state medalists, five Nike National All Americans, three Footlocker National qualifiers, 89 NCAA Division I runners, and State XC low-point records for boys (20 points in 2011) and girls (32 points in 2012).
Marie Markham
Wildwoodrunning.org co-founder - Assistant Girl's and Boy's coach Lincoln High School, OR
Winning six state championship titles representing Lincoln HS, Marie was also a three-time Kinney/Foot Locker finalist, and a two-time Junior World Cross Country team member.
Attending the University of Oregon and was a six-time All American. 
In 2017 Marie came back to Lincoln High School as an assistant coach. Since Marie has been with the Cardinals, Lincoln has earned a state XC trophy on the girls side each year with a 2019 NXN appearance.
Marie developed "Girls Talk"  as a way to  help her Girls Talk about tough topics. She brought them to the Lincoln XC Girls Team, and now is hosting Girls Talks with teams across the country as part of Wildwoodrunning.org, which she co-founded with Robyn McGillis.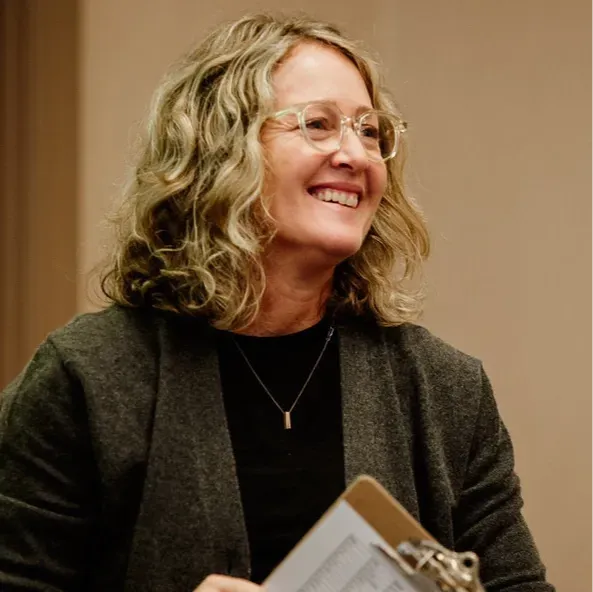 Robyn McGillis
Wildwoodrunning.org co-founder, Girl's Coach - Central Catholic High School, OR
Robyn McGillis joined Central Catholic as an assistant Cross Country coach for the girls' team in 2013 and became the head coach in the fall of 2014. Robyn  was named Mt. Hood Conference Women's "Coach of the Year" in 2016, 2017, 2018, 2019 & 2021.
Robyn was a competitive Track and Field and Cross Country runner at  the high school and collegiate level. Competing for University of California (UC), San Diego, she was a national qualifier in the 800m and  the mile relay. Robyn is still on the top 10 list for UC San Diego in  the 800m. 
Robyn co-founded the non-profit Wildwoodrunning.org, which is committed to guide, empower, connect & educate young female RUNHERS and coaches that impact young female RUNHERS.
John O'Malley
Boy's Coach - Carl Sandburg High School, IL
John O'Malley is a distance and cross country coach at Sandburg High School in Orland Park, IL.
Sandburg's cross country teams have qualified for the Illinois state championship 19 of the last 20 years. They have been Nike Cross Nationals qualifiers and have won the Nike Midwest Regional three times, including 2021. They have won two Illinois State Cross Country Titles.
O'Malley has coached three different Gatorade Athletes of the Year (Lukas Verzbicas, Sean Tropy, and Dylan Jacobs)
On the track, Sandburg's average season-best time in the 4x8 since 2011 is 7:45.11. John O'Malley has coached 18 quartests to sub 7:50 (36 different quartets to sub 8:00).
Additionally, he has coached six different runners in 1600 at 4:10.1 or better. They won the 2022 Illinois state 4 x 800 making that four titles in the previous seven years. They have been all-state in 4 x 800 every year since 2011 with 9 top 3 finishes.
O'Malley has been the Illinois Coaches Association Coach of the Year and the NFHS Coach of the Year twice.
Traveling to Boulder
For those flying to Denver International Airport, you'll travel between 40 and 60 minutes to get to the hotel, depending on the time of day and whether you take the toll roads. A Lyft/Uber will cost between $60-$70. You can take the RTD AB bus, which is less than $20 each way, and it will drop you off in downtown Boulder. From there, you can take a Lyft. These are clean charter buses. Finally, renting a car is a great option as parking at the hotel is easy, though the rental car area is a 10-15 minute bus ride from the terminal.
Parking at the Embassy Suites is $16 a day. Even with parking costs, your room rate at the Embassy Suites, including parking, will still be lower than at almost any other hotel in Boulder.
Clinic Schedule
Check-in on Friday begins at 10:45 am and ends at 11:45 am. The clinic starts at 12 pm on Friday. We'll have three presentations on Friday, then six on Saturday.
All clinic sessions are recorded, so if you can't join us at 12 pm on Friday, feel free to arrive anytime Friday afternoon to join the coach's social that evening.
The 2024 Clinic Schedule will be posted in November. It will be very similar to the 2023 schedule - 2023 Clinic Schedule - Click Here.
Please email us at [email protected] with any questions.
Questions
Please email us at [email protected] with any questions and we'll get back to you promptly. We'll add information to this page as the date nears, and we will send everyone who is registered emails with clinic details prior to the event. The emails will come from [email protected].